Xiang Gao, MD, PhD, Co-Editor-in-Chief
Professor and Chair, Department of Nutrition and Food Hygiene, Fudan University School of Public Health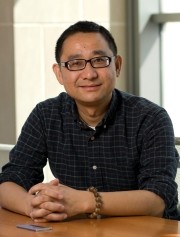 Dr Gao is the Professor and Chair of Department of Nutrition and Food Hygiene , Fudan University since 2022. Formerly, he was Assistant Professor (2010-2014) at Harvard Medical School, Associate Professor (2014-2020) and Full Professor (2020-2022) at the Penn State University. His research interests include nutritional epidemiology, neurological diseases (eg, Parkinson disease, cognitive function, and sleep disorders), and global health. He has served as the Principal Investigator of several NIH-funded R01/R21/R03 projects since 2009. He has published more than 300 articles in peer-reviewed journals and served on several national committees, including Institute of Medicine, American Academy of Sleep Medicine, and Parkinson Study Group.
Dr. Gao won the Irwin H. Rosenberg Pre-doctoral Award from the Jean Mayor USDA Human Nutrition Research Center on Aging at Tufts(2006), the Wayne A. Hening Sleep Medicine Investigator Award from the American Academy of Neurology (2011), the Leadership/Expertise Alumni Award from the Tufts Nutrition School (2012), and the Samuel Fomon Young Physician Investigator Award from American Society for Nutrition(2015). He was selected into the Tufts Honorable Alumni Registry in 2015.
Dr. Gao received his M.S. in Epidemiology from Peking Union Medical College and his M.D. from Shanghai Second Medical University. He received his Ph.D. in nutritional epidemiology from Tufts University.
Qi Sun, MD, Sc.D., Co-Editor-in-Chief
Associate Professor of Medicine in Channing Division of Network Medicine, Brigham and Women's Hospital and Harvard Medical School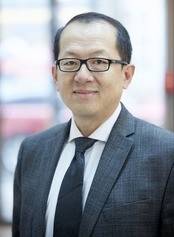 Dr. Qi Sun is Associate Professor of Medicine in Channing Division of Network Medicine, Brigham and Women's Hospital and Harvard Medical School. He is also Associate Professor in the Departments of Nutrition and Epidemiology, Harvard T.H. Chan School of Public Health. Dr. Sun's primary research interests include identifying and examining biomedical risk factors, particularly dietary biomarkers, in relation to type 2 diabetes, obesity, and cardiovascular disease through epidemiological investigations. His research is primarily based on several large-scale cohort studies including the Nurses' Health Studies and the Health Professionals Follow-up Study. Dr. Sun is also interested in understanding the role of environmental pollutants, such as perfluoroalkyl substances and legacy persistent organic pollutants, in the etiology of weight change and type 2 diabetes. In the era of precision nutrition, Dr. Sun develops a new research interest of understanding the role of microbiome in mediating and modulating diet-health associations. Dr. Sun is currently leading a few NIH-funded projects that focus on food biomarker discovery and validation, diet-microbiome-health inter-relationships, as well as associations between obesogens and weight change in human populations.